Joker
The library of film,
one beautiful shot at a time.
A celebration of film,
one beautiful frame at a time.
ShotDeck is the largest collection of fully searchable high-definition movie images in the world.
Hello directors, cinematographers, designers, ad folks, film students, and visual artists! You've just discovered your new secret weapon, the best collaborative professional tool for bringing your vision to life - from pitch to prep to post.
INSPIRATION • RESEARCH • REFERENCE • DISCOVERY • EDUCATION
243,650 shots / 1,800 films / unlimited inspiration
What Is ShotDeck?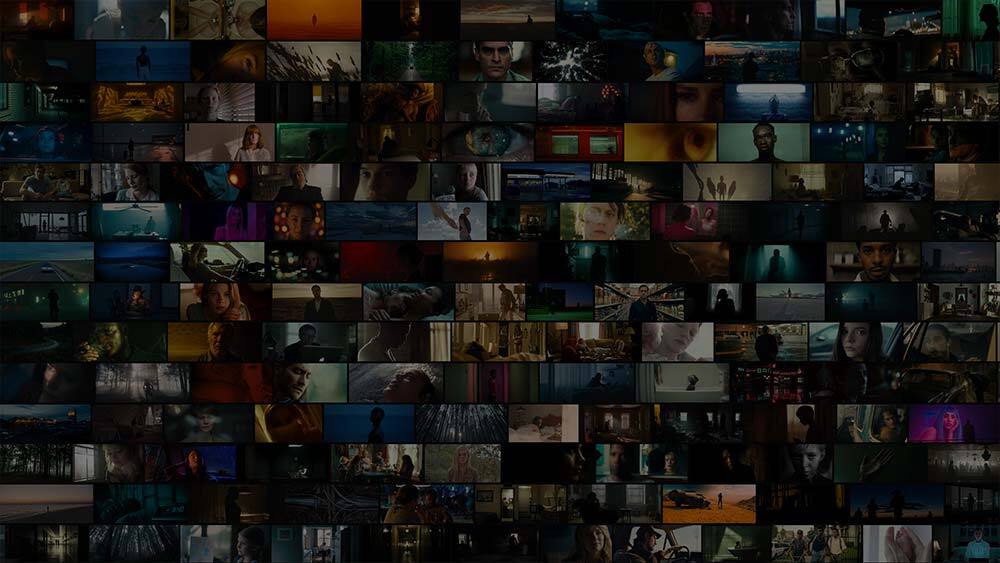 ShotDeck
has become a critical part of our creative process and is exponentially enhancing our ability to communicate our vision to our team. We're literally using it right now to prep our next movie!
JOE & ANTHONY - THE RUSSO BROTHERS
Directors - Avengers: End Game / Infinity War
Meticulous Tagging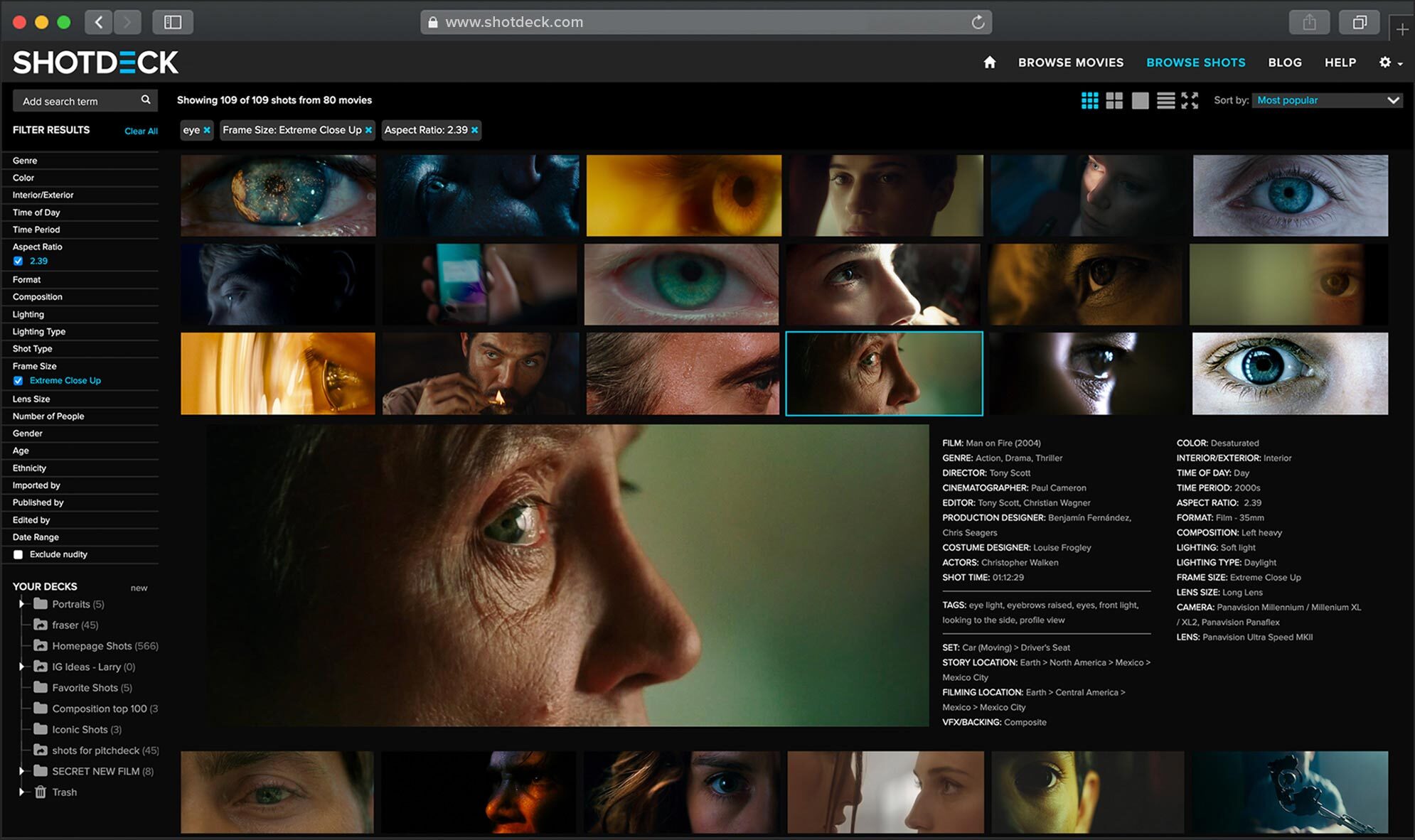 Built by Filmmakers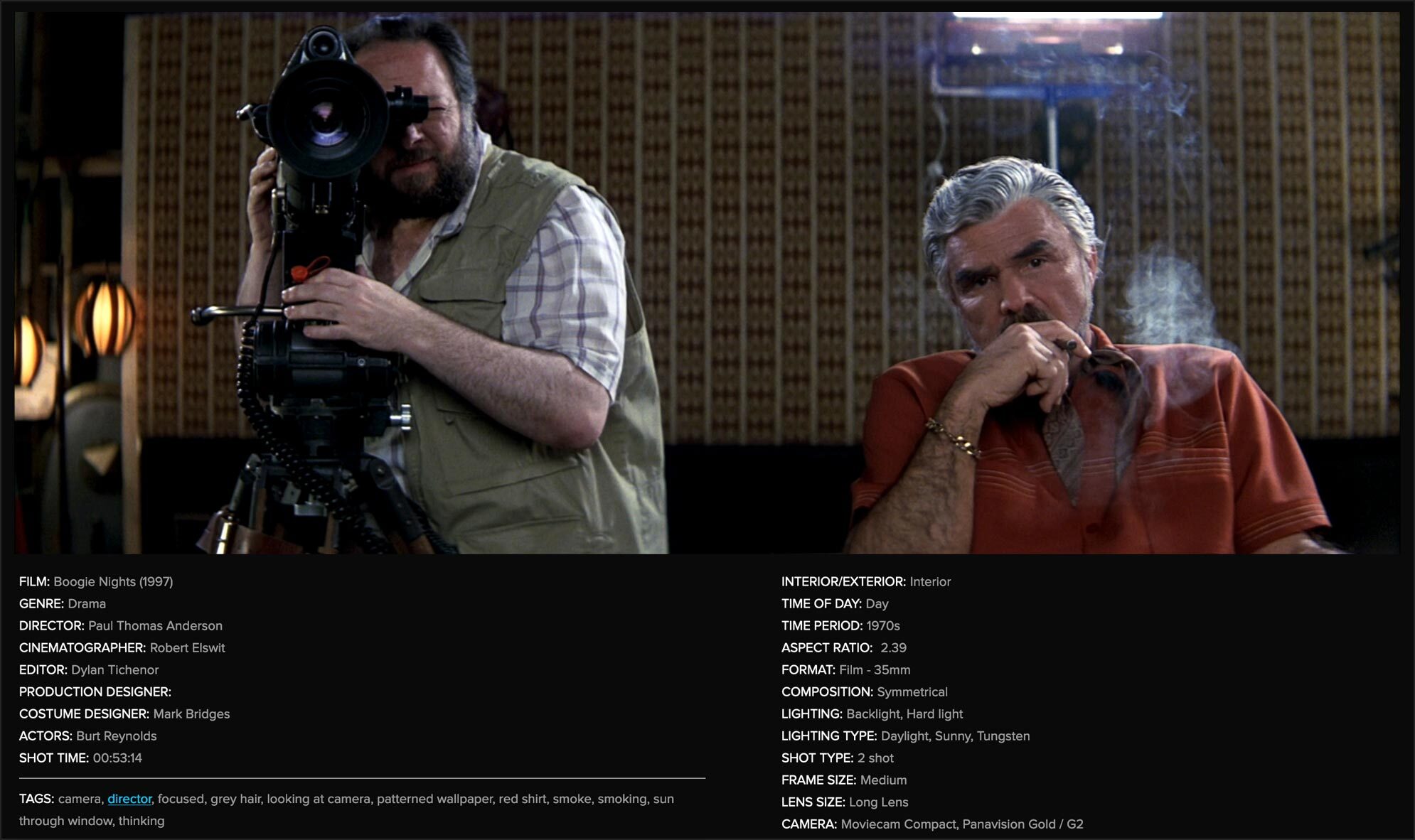 Easy Streaming Access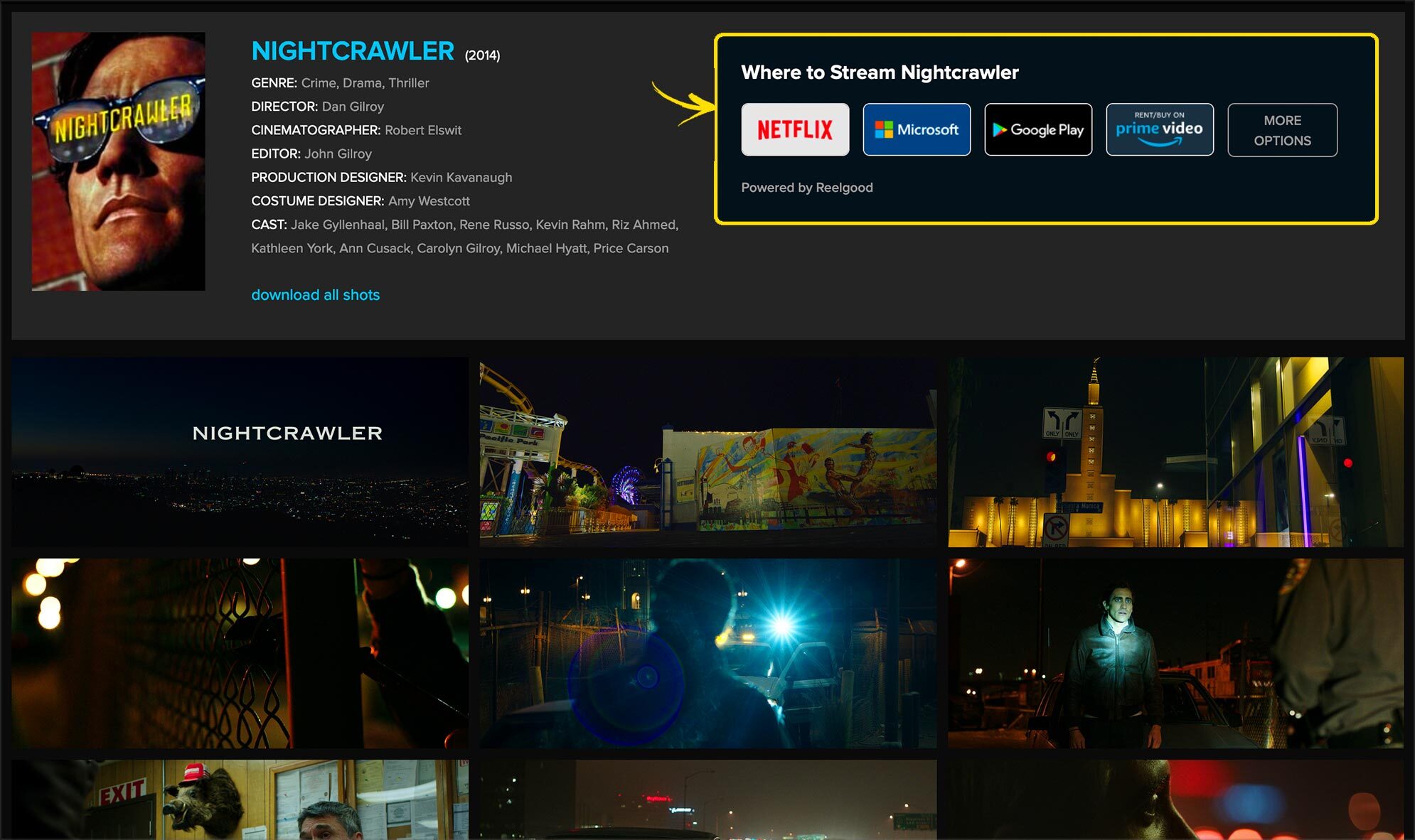 Build a Deck and Share It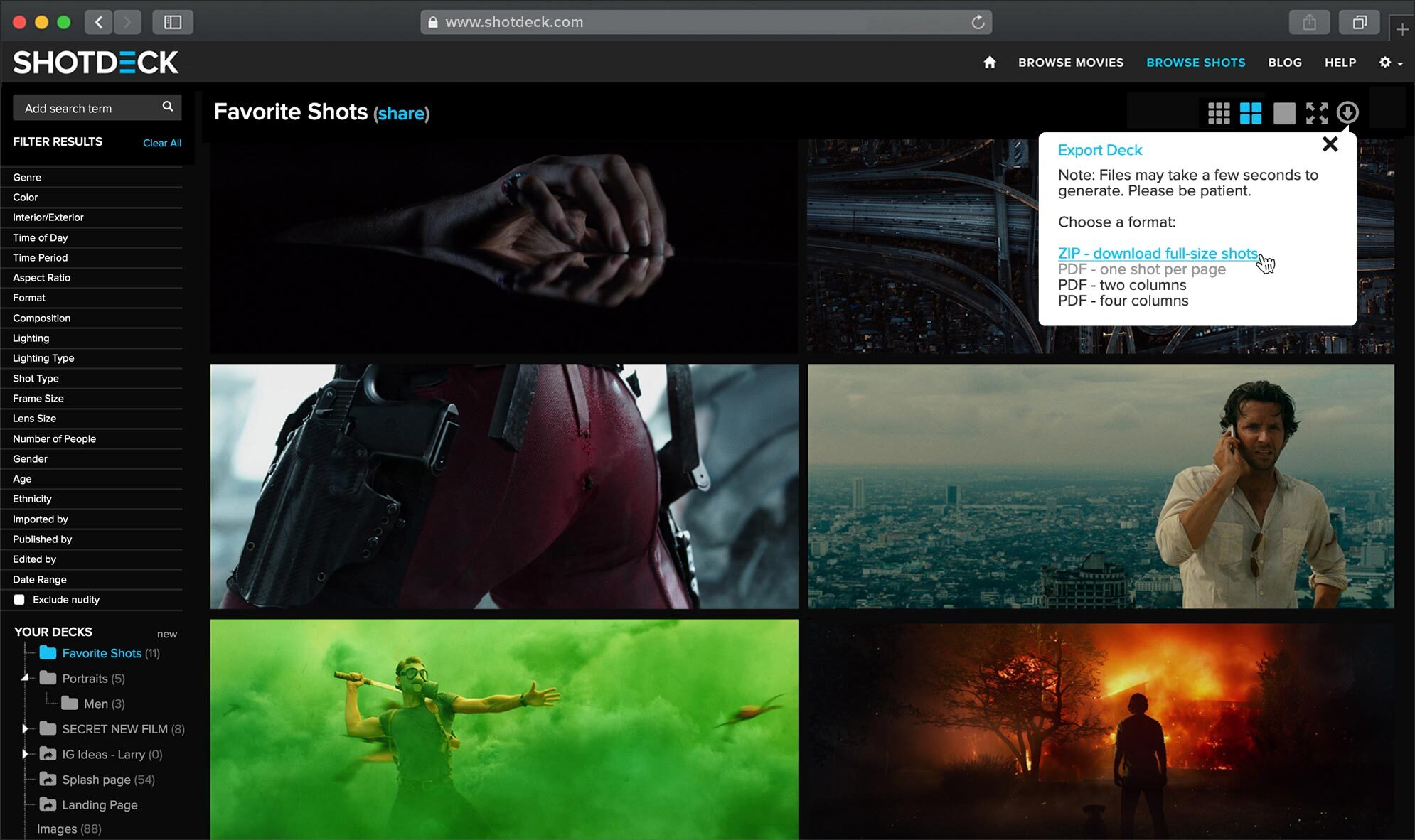 Discover New Films and Artists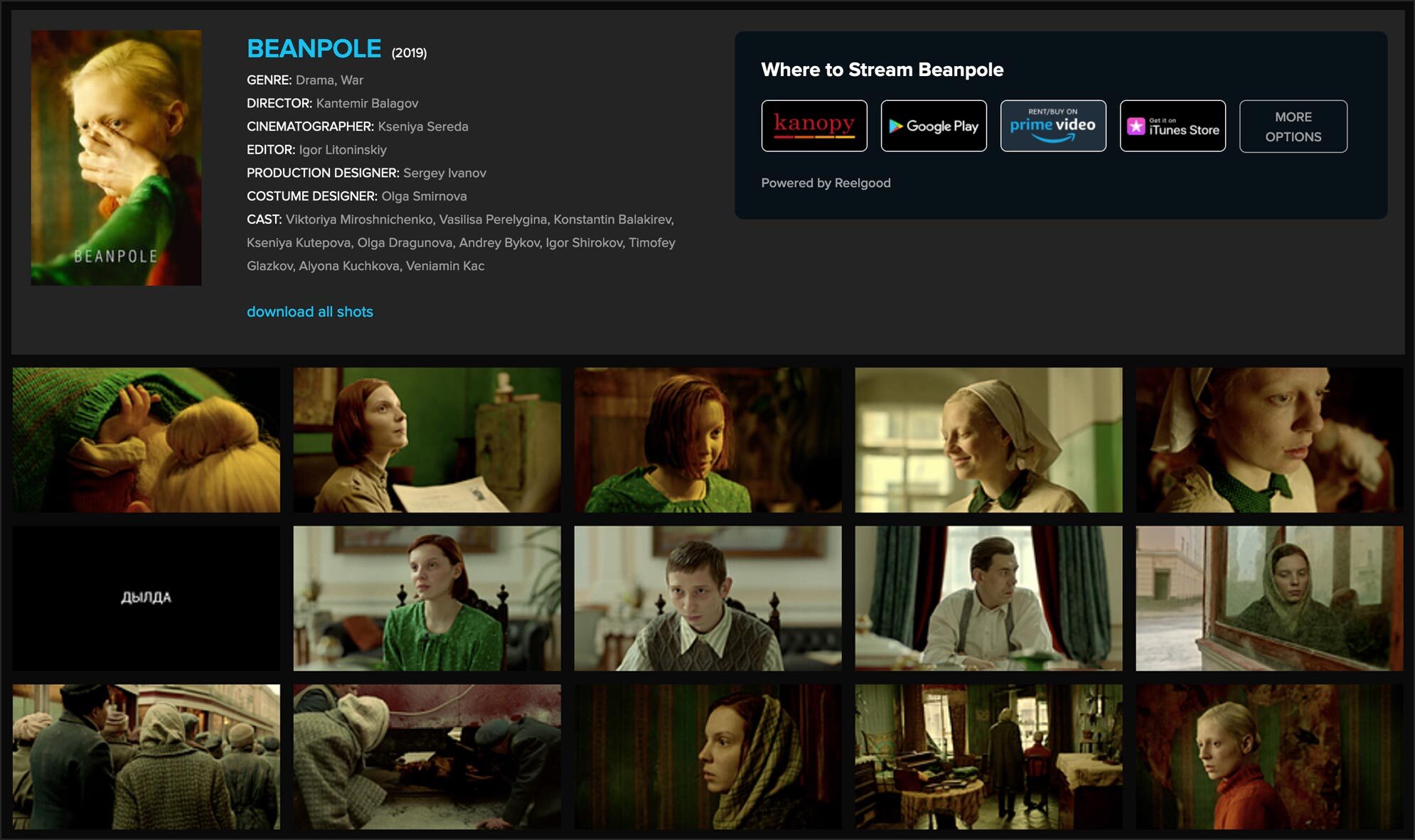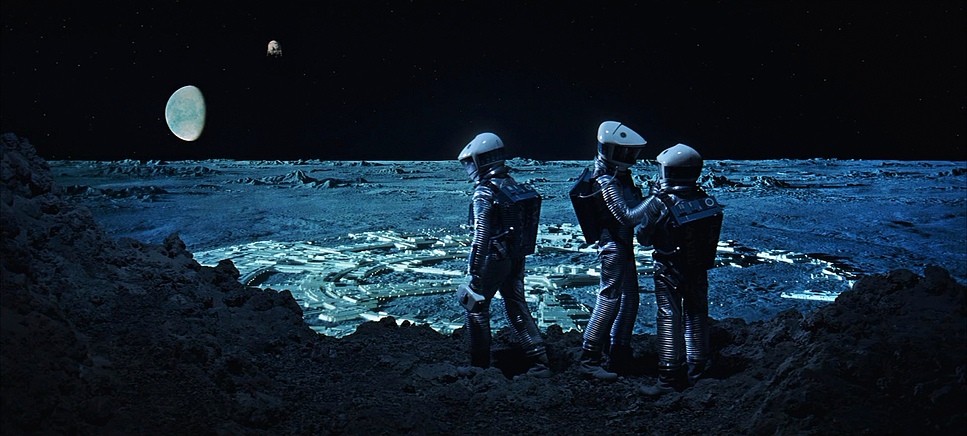 2001: A Space Odyssey
What People Are Saying
From its inception we've used
ShotDeck
and it's been vital on every project since. On
Joker
, all the key creatives had accounts so we could share references and inspirational shots all through prep so we were always on the same page.
TODD PHILLIPS
Director - Joker, Hangover Trilogy, Old School
When I start a new project,
ShotDeck
is the first place I go to dig for inspiration and share ideas. Using high quality images helps me communicate to all my collaborators, and ensures everyone is speaking a common language.
JODY LEE LIPES
Director of Photography - HBO's I Know This Much is True, Manchester by the Sea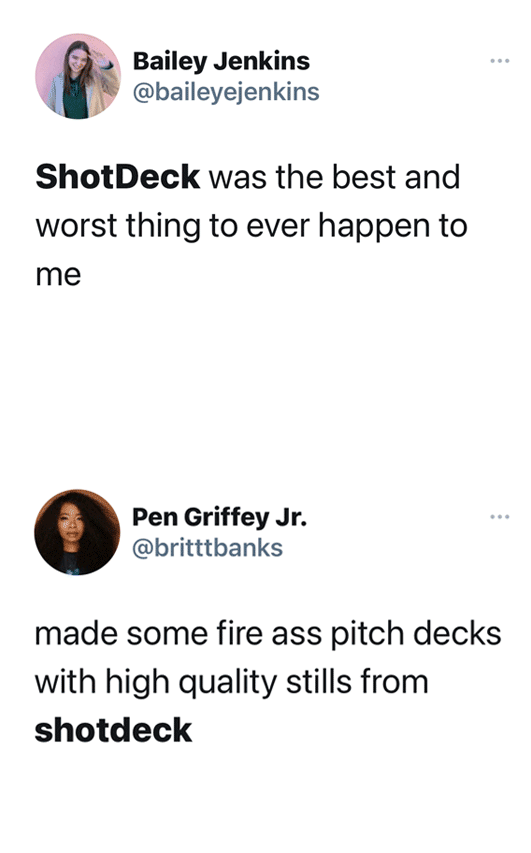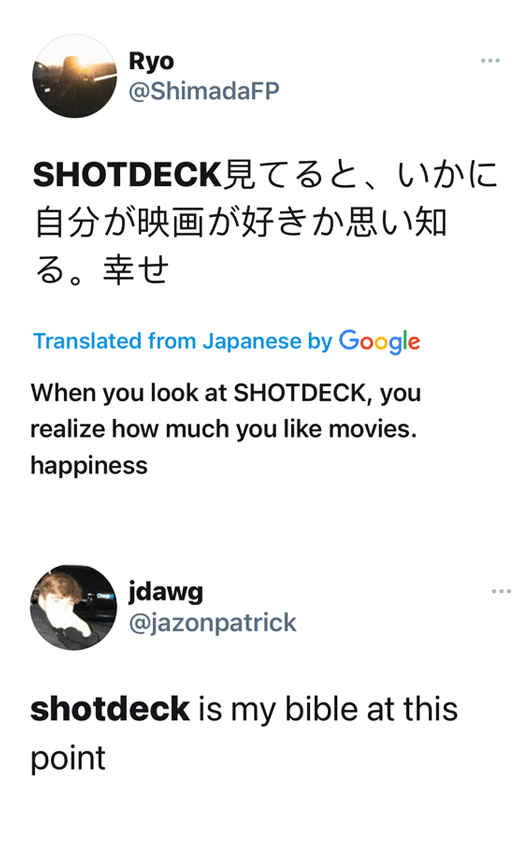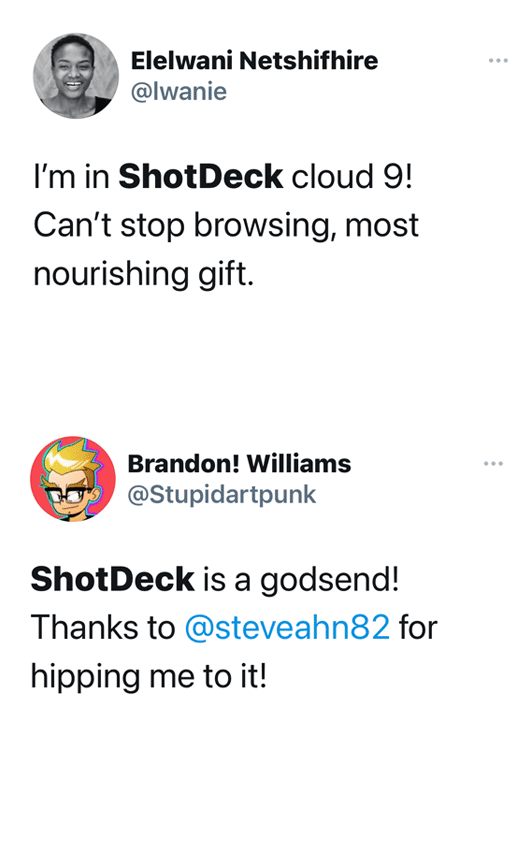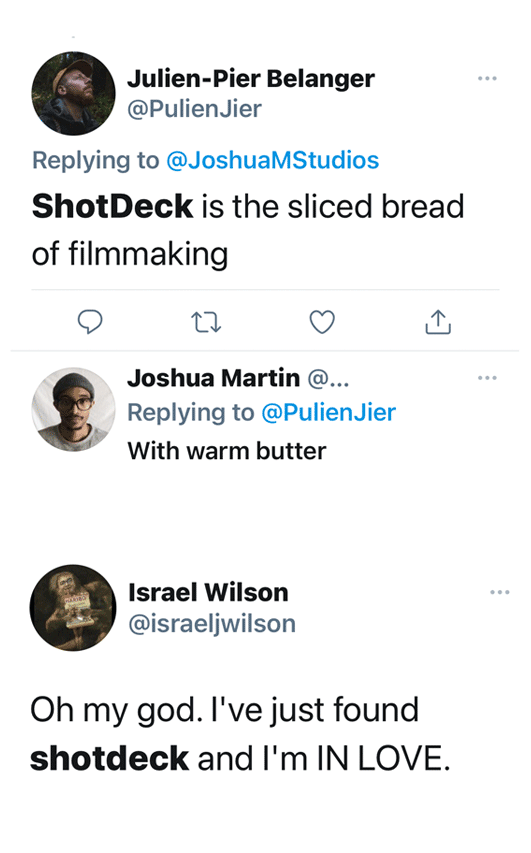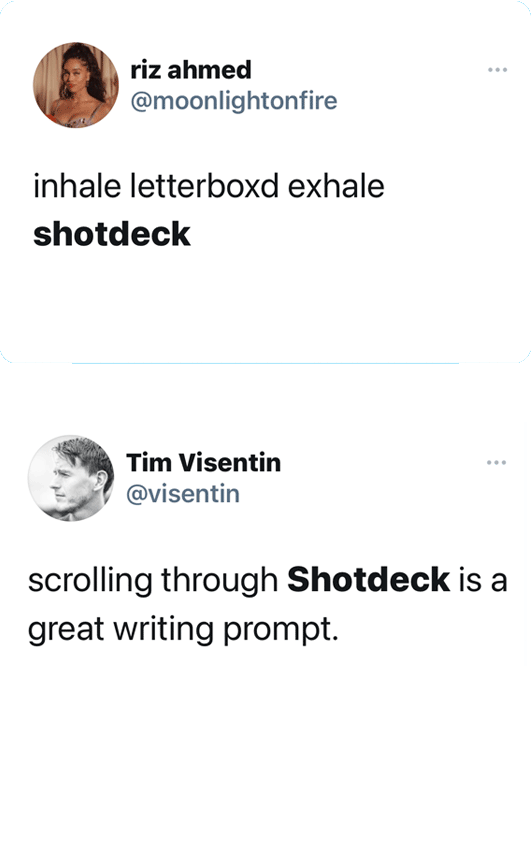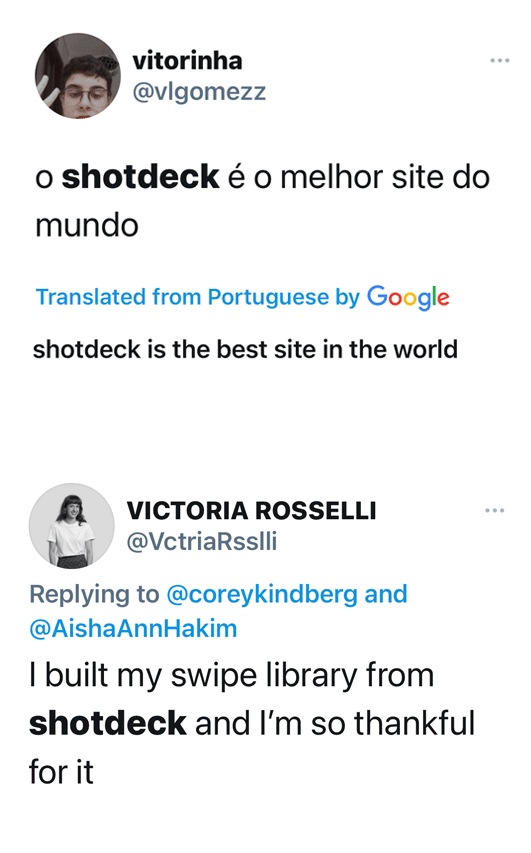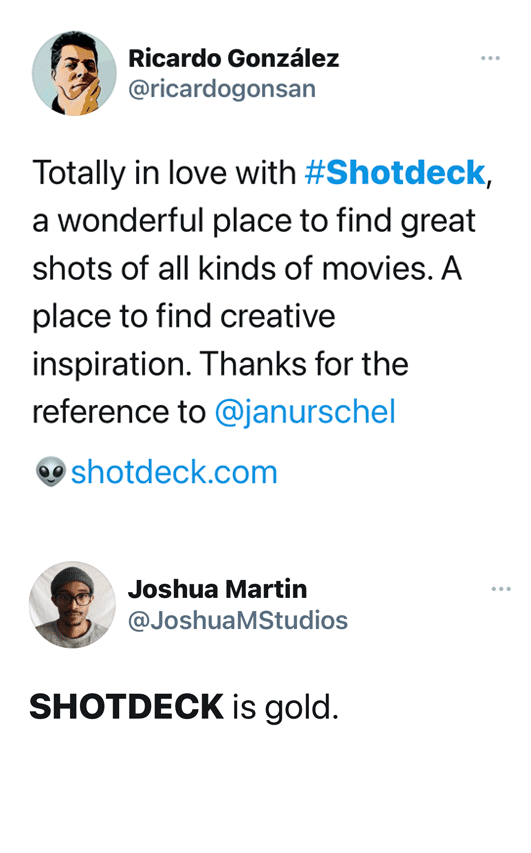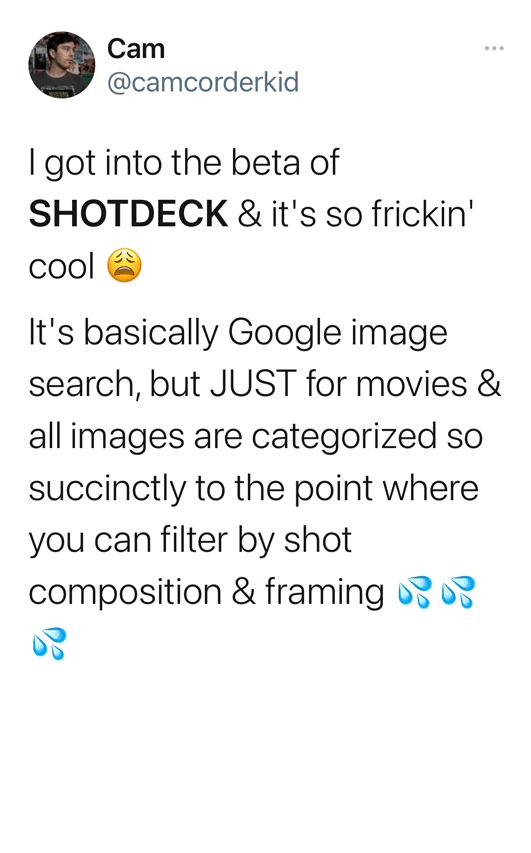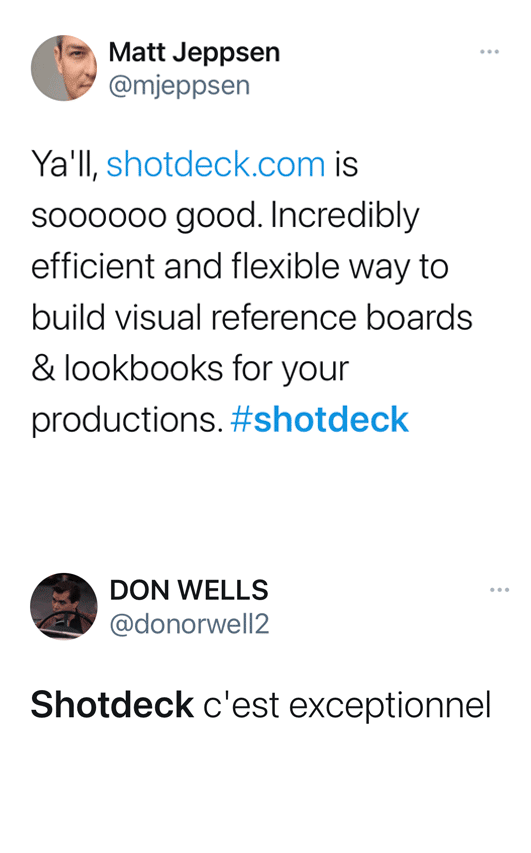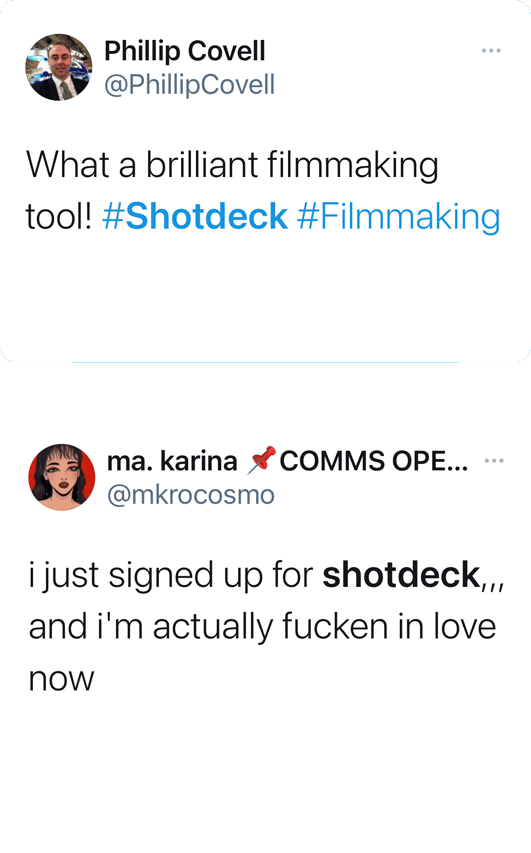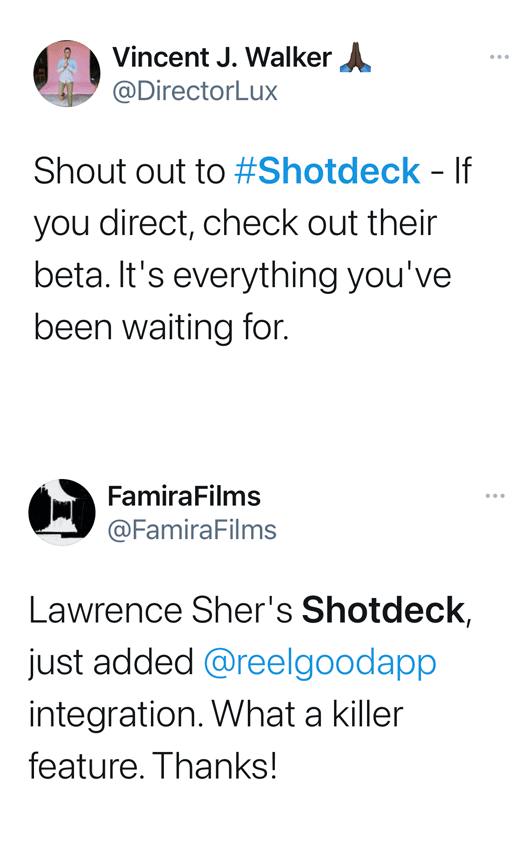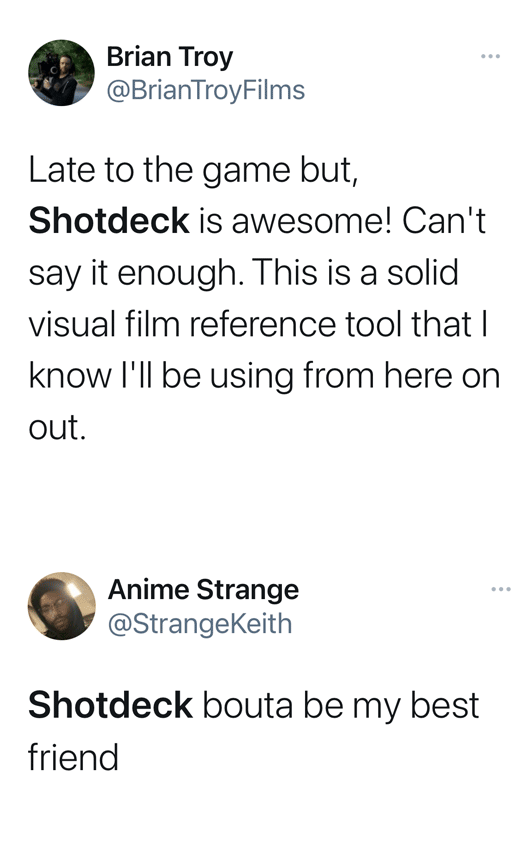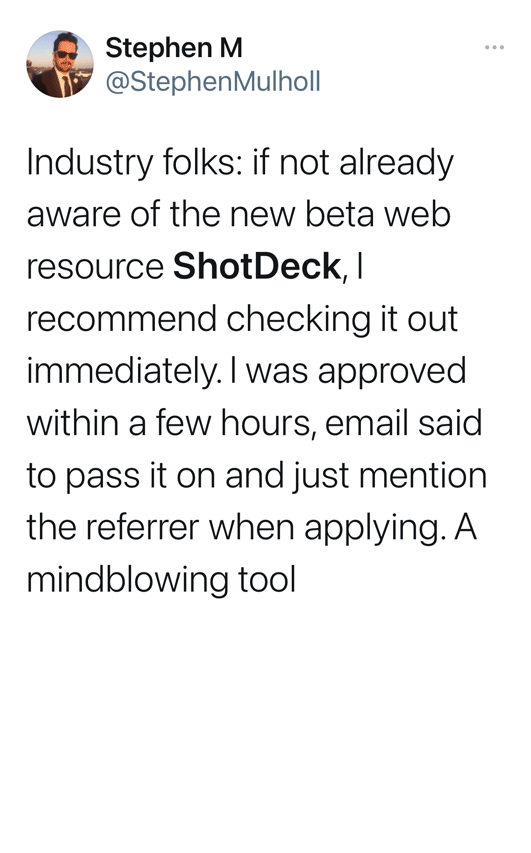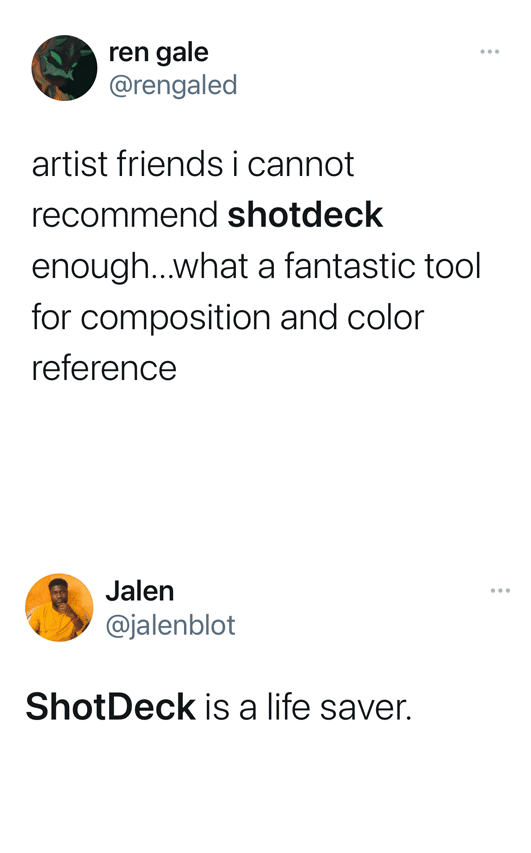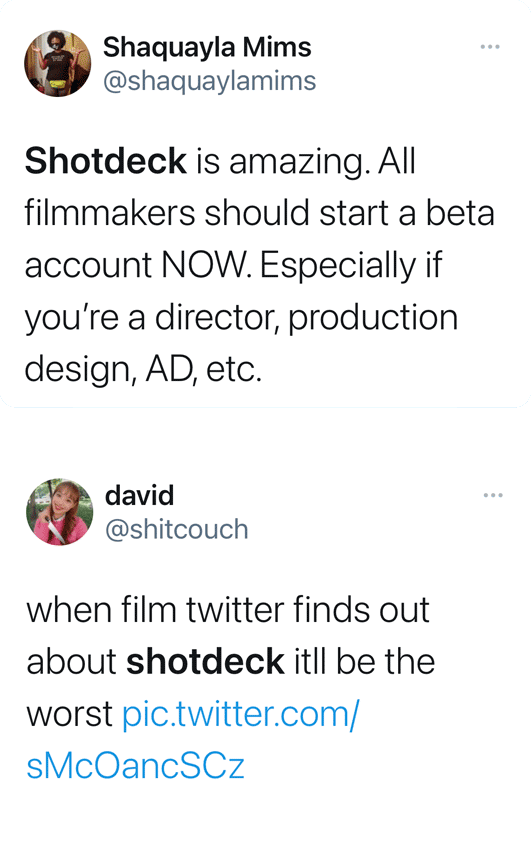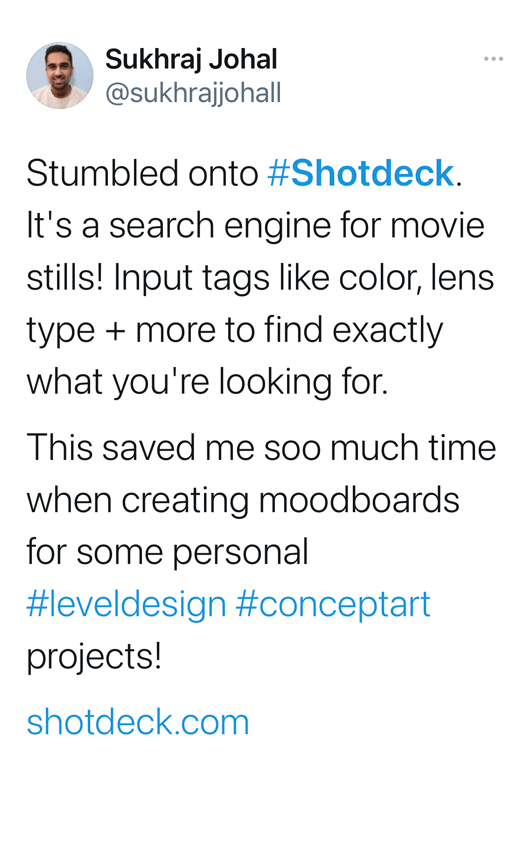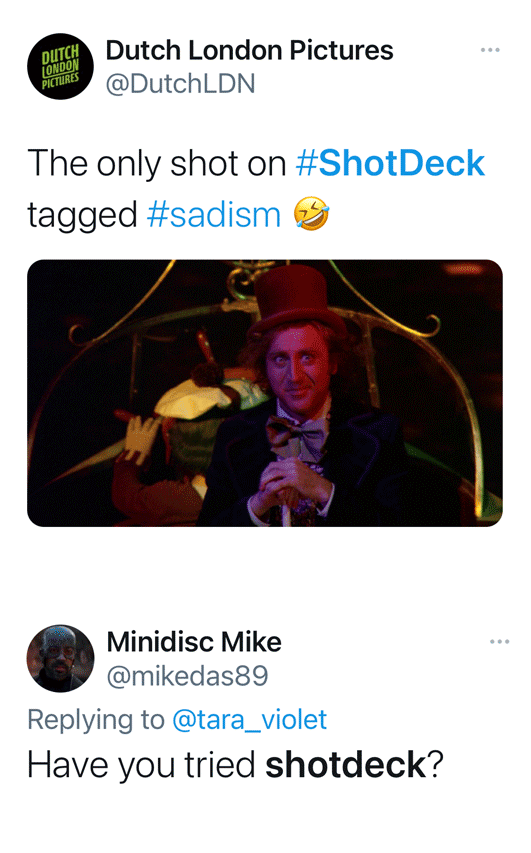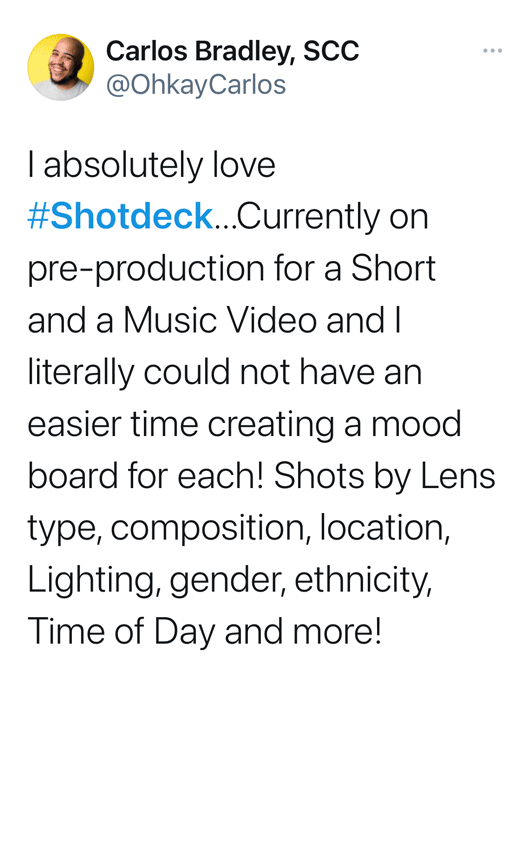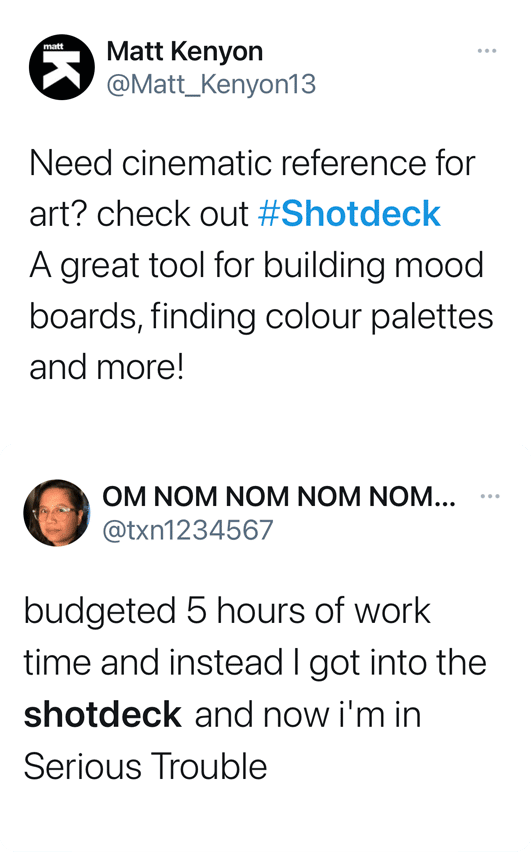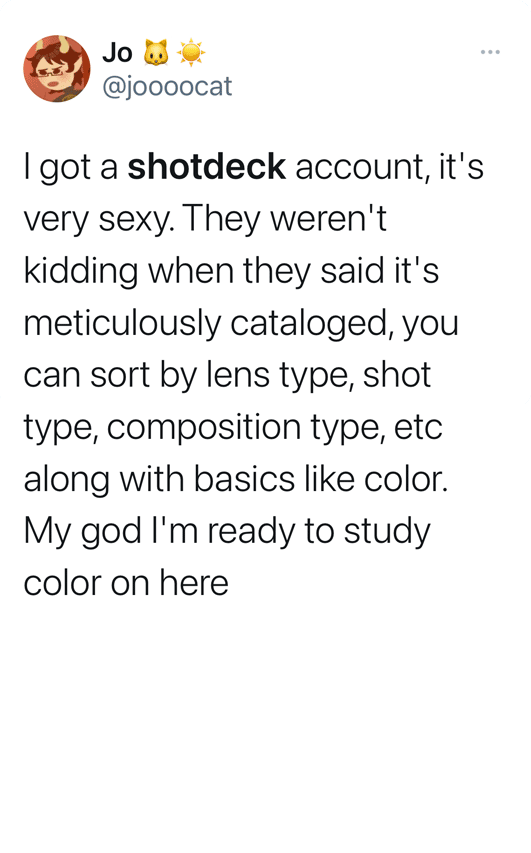 Our Users
Cinematographers
Directors
Producers
Film Students
Set Decorators
Art Directors
Broadcast Media
Production Companies
Special Effects
Graphic Designers
Title Designers
Hair Dressers
Make-up Artists
Journalists
FILM Professors
Location Managers
Production Designers
Interior Designers
Advertising Agencies
Camera Operators
Costume & Wardrobe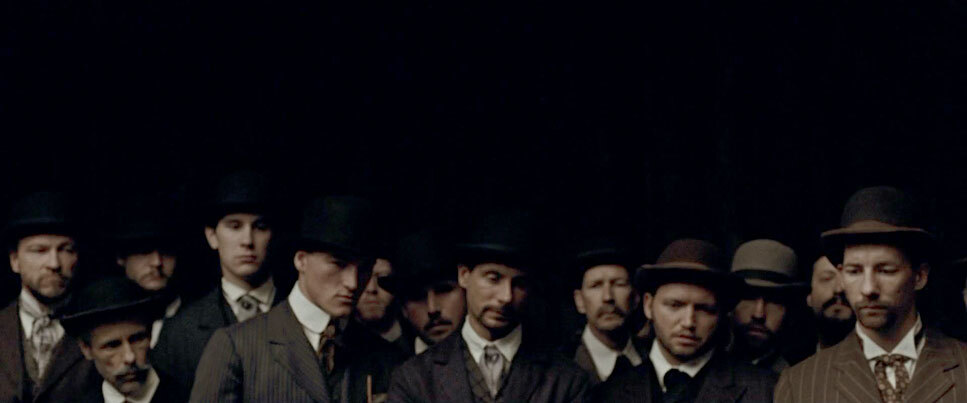 Get started with a free trial now.
The Assassination of Jesse James by the Coward Robert Ford